IF YOU WIN LOTTERY WOULD YOU KEEP YOUR JOB?
Saturday, December 8th, 2012 at 6:00 am
I was reading an article recently about a man who won the powerball ticket last month and he wants to keep his current job.  I understand that loving what he does is very important for him, but why are you going to be working in your current job when you won $200 million dollars before taxes.  Why not give someone else an opportunity who needs it instead of working that position.  For those of you who are reading this article don't get offended by what I am saying its my opinion on things.  If you want to learn how to be jobless and invest your money in the right place click here.  There are so many people today who are playing the lottery daily and wish to win it to quit their job and have the financial freedom they always dream for.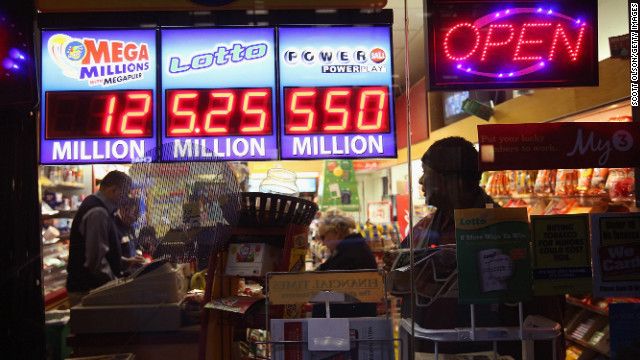 I recently read from CNN.com on how an Arizona lottery winner still wants to keep job.

(CNN) — The second Powerball ticket holder in last month's record jackpot has come forward to claim winnings worth nearly $200 million before taxes, the Arizona Lottery said Friday.

The winner, who has not been identified, is in his 30s, is married and lives in Fountain Hills, northeast of Phoenix, said Karen Bach, director of budget, communications and products at the Arizona Lottery. He and his wife relocated about a year ago from Pennsylvania and had played Powerball in Arizona only twice.

The $587.6 million jackpot from the November 28 drawing had a cash option of $384.7 million before taxes. The Arizona winner has opted to take cash, $192.5 million, before taxes. To read more click here
As you are reading the above I have a question if you are reading this post, if you win the lottery would you keep your job?  If you feel this blog post was interesting feel free to share it and comment underneath.  Also if you are looking for a way to make money from the comfort of your home, I have a way wish would help you invest and make money online without it interfering with what you are currently doing.  Sign up for free by Clicking Here
Also if you need more ways to market and training tips make sure you click on the top menu tab where it says YouTube to get the most updated training.
Share and comment if you got value!
Wish You Much Success!
If you found value in this blog post I would appreciate a comment below….
Email: WorkWithRaymond01@gmail.com
"I help network marketers how to find the missing link to success."
PS: I Enjoy Financial Freedom! If You Would like More Financial Freedom Feel Free To Take The Tour
Click Here
Follow these topics: Newsletter
facebook comments
Powered by Facebook Comments
Tagged with: 15k • Newsletter
Filed under: Newsletter
Like this post? Subscribe to my RSS feed and get loads more!